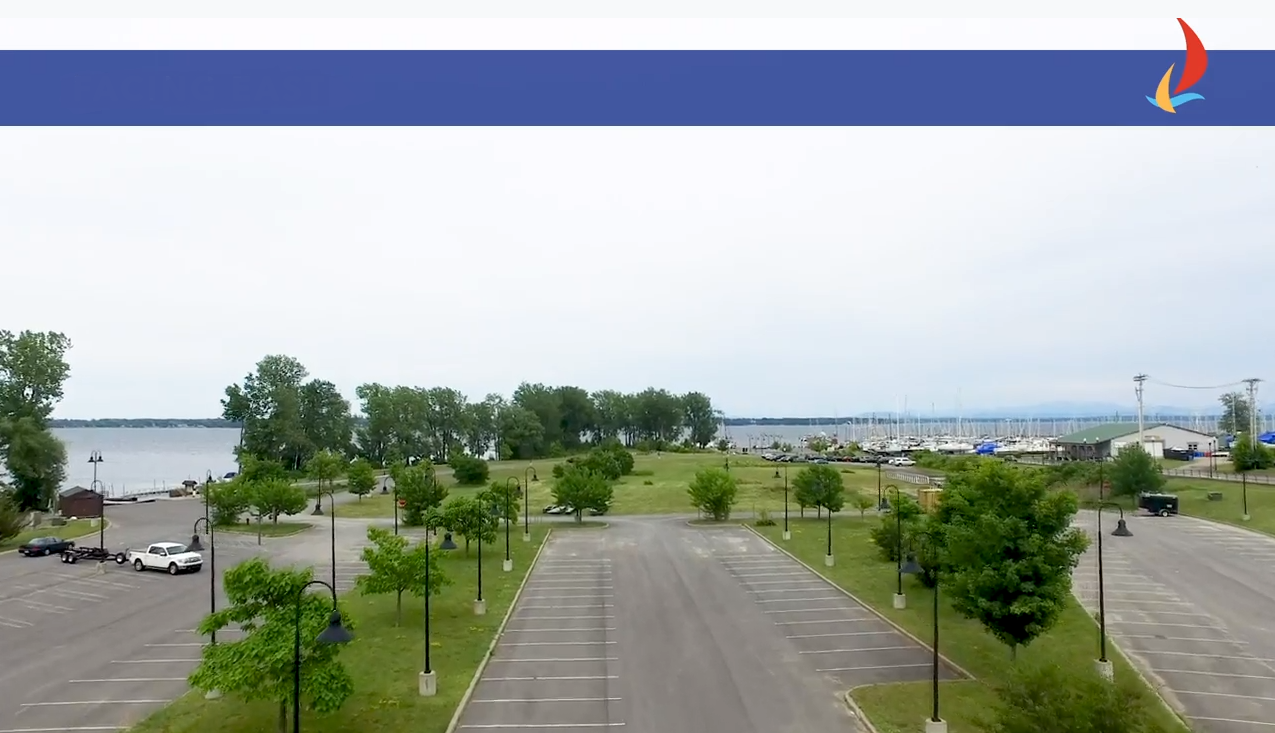 Excellent Opportunity for the Right Developer
The City of Plattsburgh is seeking a qualified private investor/developer to propose and build a waterfront development project that will contribute to achieving the City's goals of creating an economically vibrant waterfront and downtown. Development of the Dock Street Waterfront District – with its views of Lake Champlain, existing open spaces and kayak launch, Amtrak Access, marinas, and future home of the Plattsburgh Farmer's and Crafter's Market – presents an opportunity to attract catalytic investment in Downtown Plattsburgh, connecting Plattsburgh's Historic Core with its waterfront and attracting visitors. The City envisions a project which will enhance activation of the waterfront, support tourism by creating a destination, and provide a significant amenity to Plattsburgh residents. The subject property is a +/-10 acre parcel at 2 Dock Street in the heart of the City's waterfront. The City is willing to contribute significant public resources to ensure the success of this project. The subject parcel is available for sale or lease to the most qualified individual or entity that can best meet the City's development vision and goals for the waterfront.
Play Video For Waterfront District Drone Footage
The City will bring to this partnership significant cost-saving assets including:
A new parking lot with over 300 spaces complete with lighting and landscaping
An approved remediation plan and tax credit assistance to complete the final stage of remediation
Full support and clerical assistance through the development review process
State funding is allocated for aspects of this project. The City is continually exploring additional funding resources.
Landscaping improvements to the city's waterfront park to improve lake access views.
Completion of an independent project feasibility study and analysis of the local hotel and tourism market - HVS Hotel Feasibility Study - Completed in 2018.
A Highest and Best-Use Study - Completed in 2018.
The City was awarded CFA grant funding in 2019 to develop a Harborside Masterplan which will include a matrix of prioritized next steps for revitalization efforts, including potential funding sources and a timeline for implementation, as well as relevant maps, tables, and data.
The City was awarded CFA grant funding in 2018 to update its comprehensive plan and zoning code as well as finalize its Local Waterfront Revitalization Plan (LWRP). The completion of this will allow the City to apply for funding for future improvements to the Harborside area to make it a pedestrian oriented, waterside gateway with mixed-use development.
The recently completed demolition of the former PMLD site on Green Street.
Over $20 million in various grants and zero interest loans for odor, sound, and aesthetic mitigation for the Water Resource Recovery Facility.
The City is in progress of relocating the Plattsburgh Farmer's Market to the Harborside area. The market will be a tenant with renovation of an existing facility along with new construction of a pavilion and other site improvements. It is the City's vision a reciprocal relationship occurs with the farmer's market will help draw visitors which will help strengthen future development, and in turn the future development will help strengthen the market.
Property Details
Size: +/-10 acres adjacent to city parkland and 2 marinas with a total over 200 slips
Amenities: Newly paved parking lot with 341 spaces, lighting and landscaping; sewer and stormwater infrastructure on site; power on site
Electricity:  The City of Plattsburgh's Municipal Lighting Dept. offers among the lowest electric costs in the U.S., as low as .03/KWH.
Current Condition:  Restored brownfield, approved by the State Department of Environmental Conservation.  The final barrier of contact as part of the development will complete the restoration.   The site is clean and actively used for large public events
Ownership, Covenants, and Restrictions:  currently owned by the City of Plattsburgh with no covenants or restrictions.
Price:  Property will be sold or leased to a developer at a negotiated price based on the most attractive development proposal that meets the City's goals for this property as described above.  
Assessment: Tax Assessor records for this parcel show the following
            Tax ID: 207.20-1-2.31
            Land Assessment: $454,000
            Full Market Value: $721,700
            Property Class: 570 -  Marina
Zoning District: RC-1 permitted uses include:  hotel/motel; eating and drinking establishments; retail; recreation and entertainment; personal and business services.
Local Economy
The Plattsburgh economy is growing rapidly. Known as "Montreal's U.S. Suburb", Plattsburgh is just 1 hour from downtown Montreal and provides unique advantages for Canadian businesses and investors.  It enjoys a high degree of economic integration with Quebec, with more than 100 Quebec based businesses in the immediate area employing an estimated 15% of the county workforce, including a growing cluster of transportation equipment and aerospace manufacturers. 
The higher education, medical and tourism sectors are also strong and growing.
Key Economic Indicators show the following:
Plattsburgh has been ranked #2 Micro-City of the Future by Foreign Direct Investment magazine in all of North and South America (subsidiary of Financial Times).  This ranking is up from #4 two years earlier and indicates to foreign investors that Plattsburgh is an excellent place for investments. Other ranking by fDi include:
Ranked #1 for its foreign investment strategy
Ranked #3 for business friendliness
Ranked #1 for Human Capital and Lifestyle
Establishment of the North American Center of Excellence in Transportation Equipment serving a Plattsburgh centered cluster of 52 Transportation Equipment and Aerospace Manufacturers.
Several strategic International Partnership Agreements between Quebec and Plattsburgh signed since 2001.
Unemployment is at 4.2% and the median household income is $50,000
The aerospace and transportation manufacturing sectors support 8,500 well-paying manufacturing and high-tech jobs or 1/3 of the total 24,500 jobs in the county.
Plattsburgh International Airport has become a growing secondary airport for Montreal.  United Express jet service to Dulles Washington will start on August 22nd, 2018 and a U.S. Customs operation for direct international flights will open this fall.
The direct annual economic impact of cross-border commerce on Clinton County exceeds $2 billion per the North Country Chamber of Commerce.
Norsk Titanium and New York State are currently engaged in a $125 million venture in Plattsburgh for the deployment of new 3D technology to produce aircraft components for Boeing.
Plattsburgh is home to a new Institute for Advanced Manufacturing, fully funded by the state.
The regional business community has expressed a 96% BUSINESS CONFIDENCE INDEX for 2018.
Plattsburgh is among the "Top 10 New York State Towns for Millennial Living" per niche.com.      
Hospitality Sector Indicators
Traveler Spending has increased every year for the past 7 years.
Visitors spent $1.36bil in the region last year and 36% of that went to lodging and food
New York/Canadian border crossings are up 4% over last year while neighboring Vermont/Canadian crossing is up by only 1% indicating Canadians' preference for Plattsburgh region.
Demand for lodging is up by over 7% in each of the last two years while room supply has remained constant
As a result, hotel lodging revenue is up by 9% over last year
Occupancy Tax collections are up 12% over last year (January – May 2017 V January – May 2018)
The site is adjacent to the waterfront centerpiece for 5-6 major international bass tournaments annually.
Submission Process
A public selection process will be used to identify the best partner for this project. The RFP can be found at https://www.cityofplattsburgh-ny.gov/bids.
Submission Deadline for RFP June 10th, 2020
Please send the RFP information to
Matthew Miller
Director of Community Development
City of Plattsburgh
41 City Hall Place
Plattsburgh, NY 12901
(Submit 4 hard copies and one electronic version on USB flash drive or by email to millerma@cityofplattsburgh-ny.gov)
Additional community and area information available via:
North Country Chamber of Commerce
Adirondack Coast Visitors Bureau
North Country Good Life
For Questions Please Contact:
Ethan Vinson
Project Coordinator
City of Plattsburgh
vinsone@cityofplattsburgh-ny.gov 
Office: (518) 536-7509
Michael D. Crane AICP
Crane Associates Inc
Economic Development Consultant for the City of Plattsburgh
Office: 802-657-3720
Cell: 802-777-3720